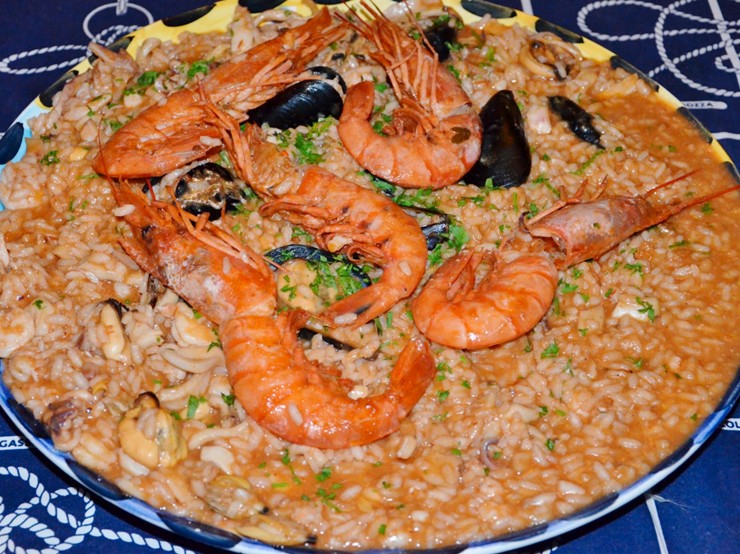 INGREDIENTS
½ pound mussels, cleaned
½ pound scallops
½ pound king crab meat
4 oz lobster meat, cleaned
4 oz canned baby clams
½ cup aborio rice
1 ½ tbsp olive oil
1 ½ tbsp butter
2 shallots, minced
¼ cup white wine or vermouth
2 cups hot vegetable or seafood stock
3 tbsp 'The Gourmet Collection' Fisherman's Seafood Spectacular Spice Blend
¼ cup grated parmesan
DIRECTIONS
In a large pot, sauté shallots in oil and butter for 5 minutes over medium heat, then add the rice and cook for 2 minutes until grains are coated and clear.

Add the wine or vermouth, then slowly add the hot stock, 1 ladle at a time, cooking out the liquid before adding the next ladle.

When the rice is 90% cooked, add the seafood cooking for a further 3 minutes or until the mussels open.

Sprinkle with Seafood Spectacular spice and add parmesan, stirring gently to combine.