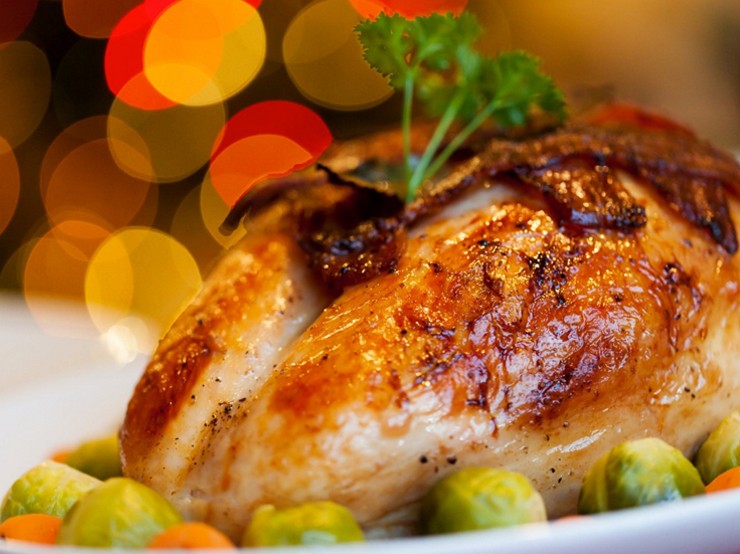 Baked chicken with roasted vegetables
INGREDIENTS
1 whole chicken
1 whole onion
Carrots
1 to 2 small red potatoes
"Garlic and onion" spice blend
Oregano
Pepper
Cilantro
DIRECTIONS
Preheat oven to 400.

Peel and cut the vegetables and herbs. In a large baking dish scatter the onions, potatoes and carrots, sprinkle with half the salt, pepper and half of the fresh herbs and half the olive oil.

Add the chicken breast on top of the vegetables and slightly nestle them in to the vegetables. Drizzle remaining olive oil over the chicken, then sprinkle remaining fresh herbs and salt/pepper and garlic and onion salt.

Bake for 55 minutes then check for doneness, the potatoes should be soft when poked with a fork, remove from oven, allow to cool for 5 minutes, then enjoy!