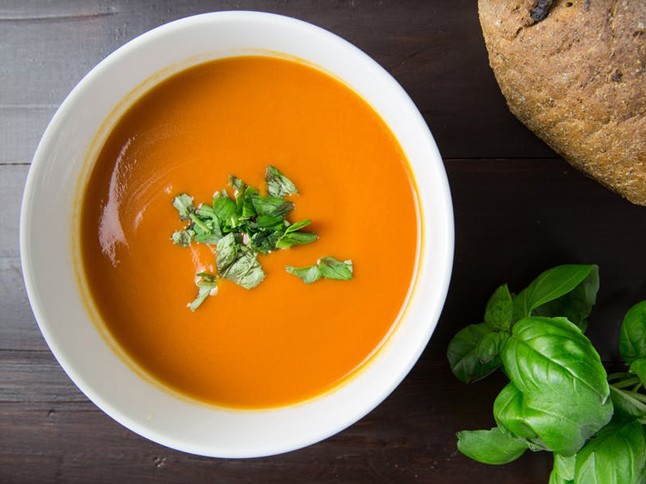 Pumpkin and green curry soup
INGREDIENTS
2 large onions, diced
2 tbsp 'The Gourmet Collection' Thai Style Green Curry Spice Blend
1.3 pounds pumpkin, peeled and diced
2 carrots, diced
2 cups water
3 chicken stock cubes
14 oz low-fat coconut milk
1 small bunch coriander leaves (to garnish)
DIRECTIONS
Coat a large saucepan with cooking spray and sauté the onions and curry paste. Add pumpkin, carrot, water and stock cubes, allow to simmer for 15 minutes or until vegetables are tender.

Remove from the heat and blend soup until thick and smooth. Stir through coconut milk and return to heat for a further 5 – 10 minutes or until hot.

Garnish with coriander and serve.