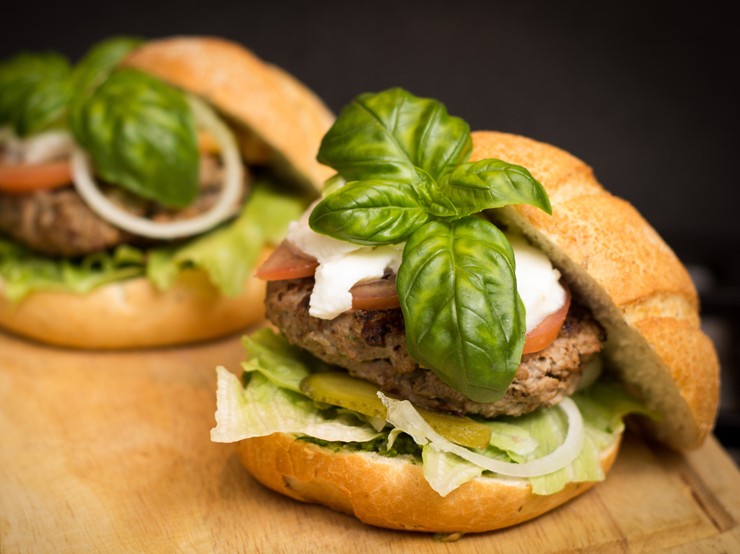 INGREDIENTS
1 cup of regular oats
1 cup finely chopped onion
1 tbsp 'The Gourmet Collection' Hot & Spicy Cajun Style
1 ¼ tsp 'The Gourmet Collection' Sea Salt Crystals, ground
2 large egg whites, lightly beaten
1 (14.5 ounce) can no salt-added tomatoes, drained and chopped
1 ½ pounds ground turkey
Cooking spray
6 (2 ounce) onion sandwich buns, toasted
4 curly leaf lettuce leaves
6 (1/4 inch thick) slices of tomato
DIRECTIONS
Combine first 7 ingredients, mixing well. Divide into 6 equal portions, shaping into a ½ inch thick patty.

Heat a grill pan coated with cooking spray over a medium heat.

Add patties, cook for 6 minutes on each side or until done.

Place cooked patties in rolls with lettuce and tomato.