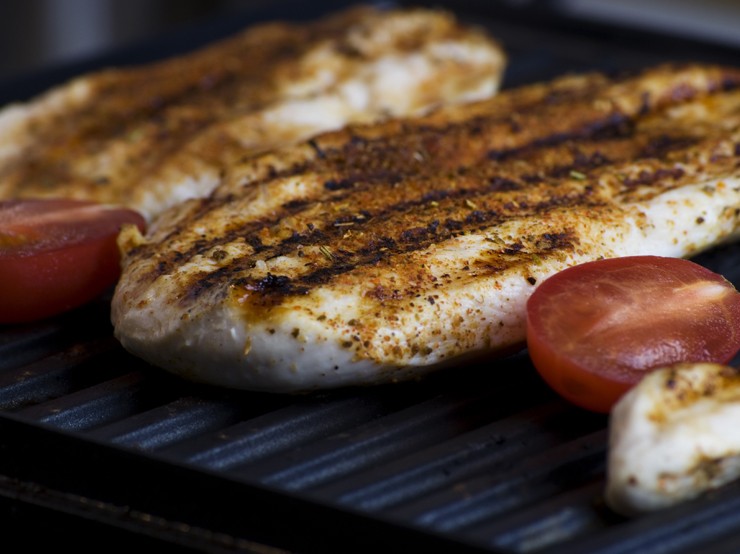 Chili and lime grilled chicken
INGREDIENTS
Juice of 2 limes
1/4 chopped cilantro
4 boneless skinless chicken breasts
Zest of 2 limes
2 cloves garlic, minced
4 teaspoon "The Gourmet Collection" Chili and Lime
2 teaspoons granulated sugar
1 tablespoon salt
1/4 teaspoon black pepper
Extra chopped cilantro for garnish, optional
DIRECTIONS
Whisk together oil, garlic, the gourmet collection" Chili and Lime, salt, cilantro, pepper, and lime juice. Combine with chicken in a zip lock bag, press the excess air out, and seal. Chill for 30 minutes or up to 8 hours.

Preheat grill to medium-high. Use tongs to transfer chicken to the grill, then discard the marinade and bag.

Grill for 6-10 minutes on each side or until cooked through. Serve with lime wedges and cilantro if desired.