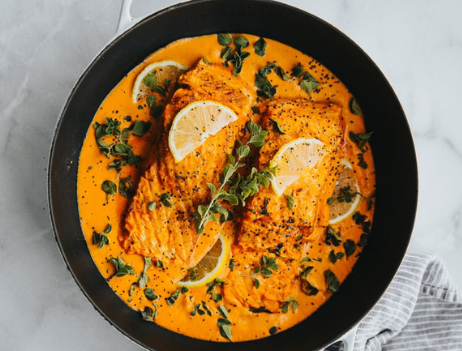 What Our Customers Are Saying About Our Thai Green Curry Blend
Traditional yet still unique, our Thai Style Green Curry Blend is the perfect seasoning for Asian-inspired recipes. The perfect marriage of sweet and spicy, the set features a decadent mix of Asian curry, blended with garlic, coriander, chili, turmeric, ginger, lemon grass, and other amazing spices. In other words? It's exceptionally delicious.
But don't just take our word for it. Here's what others have to say about the must-have blend.
"This is my go-to spice blend for everything from chicken to omelets to roasted vegetables. Incredible flavor, but not overpowering. The perfect addition to nearly any dish!" — Anonymous
"I happened upon Thai Green Curry spice while out shopping at Ross…I like Thai food, so figured I'd give it a go. It actually doesn't remind me of Thai seasoning, but it is an awesome blend nonetheless. We use it religiously on salmon and other fish dishes, as well as our vegetables. It has a unique flavor and definitely my favorite spice. We order it by the case just for home use and it doesn't last long."— Janet
"I first received the Thai Style Green Curry as a gift, and have been ordering, and re-ordering it ever since. It goes in everything at my house – best spice mix I have ever had!!"— Carol
"My family loves curries. This blend takes all of the guess work out of getting it right. It hits all the right notes and I just ordered 6 bottles to make sure I have it on hand."— Walt
"This is an amazing dry rub for our local favorite fish, albacore tuna loins caught off the Oregon coast. We use the Traeger pellet fed grill and this is a treat hot off the grill or chilled leftover slices. Just a great interesting mix of flavors."— Cindy
"I LOVE this blend and the recipe on the bottle is great! It adds an extra something to every dish and I highly recommend this blend!"— Cat
Find out more about our celebrated Thai Style Green Curry Blend here.