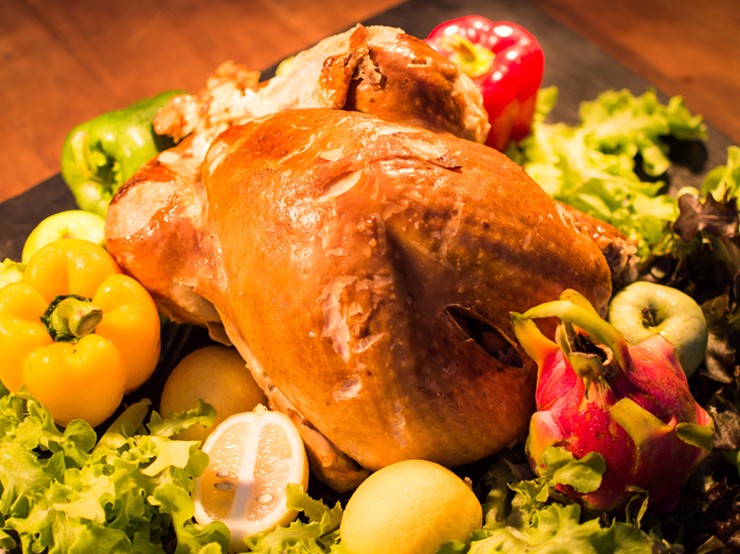 Oven baked chicken and vegetables
INGREDIENTS
1 chicken, cup up and skin removed
3 potatoes
1 onion, chopped
1tbsp "Kickin' chicken finger lickin" spice blend
2 stalks of celery
2 carrots
1 cup chicken broth
Salt and pepper
DIRECTIONS
Preheat oven to 375 degrees F (190 degrees C).

Arrange chicken breasts on a baking sheet; spread carrots, bell peppers, celery, green onion, and parsley around chicken. Drizzle olive oil over chicken and vegetables; season with salt, Italian seasoning, chili powder, lemon pepper, and black pepper.

Bake chicken breasts in the preheated oven until no longer pink in the center and juices run clear, about 30 minutes. An instant-read thermometer inserted into the center should read at least 165 degrees F (74 degrees C).