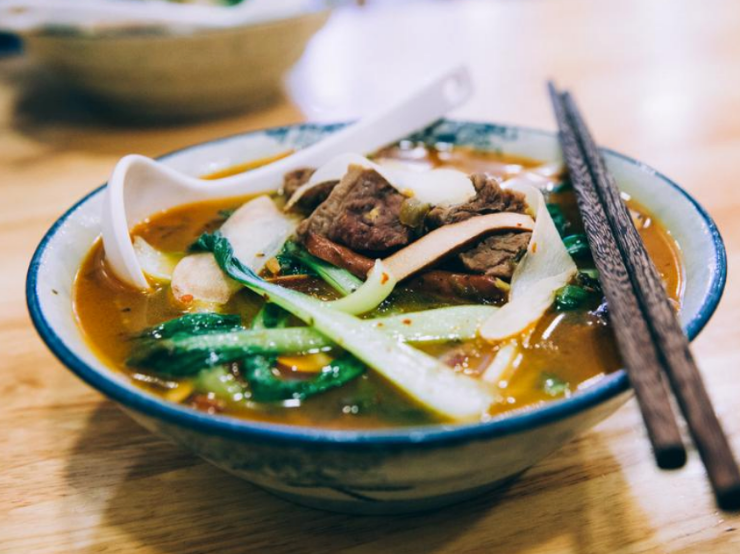 INGREDIENTS
2 ¼ cups water
¾ cup low salt beef broth
1/3 cup rice vinegar
1/3 cup low sodium soy sauce
2 tbsp brown sugar
¼ tsp cinnamon
1 tbsp vegetable oil
1 pound beef stew meat, cut into bite sized pieces
1 ¼ cups chopped green onions
2 tsp 'The Gourmet Collection' Spicy Stir Fry Spice Blend
2 cups thinly sliced bok choy
1 ½ cups thinly sliced carrot
2 cups hot cooked rice noodles or fettuccine
DIRECTIONS
Combine first 6 ingredients, stirring with a whisk then set aside.

Heat vegetable oil in a large dutch oven over medium-high heat, add beef, browning on all sides. Add broth, green onions, spicy stir fry spice and bring to the boil.

Cover, reduce heat and simmer for 1 ½ hours or until beef is tender. Stir in the bok choy and carrot and cook for a further 5 minutes until vegetables are tender.

Serve beef mixture over hot noodles or fettuccine.