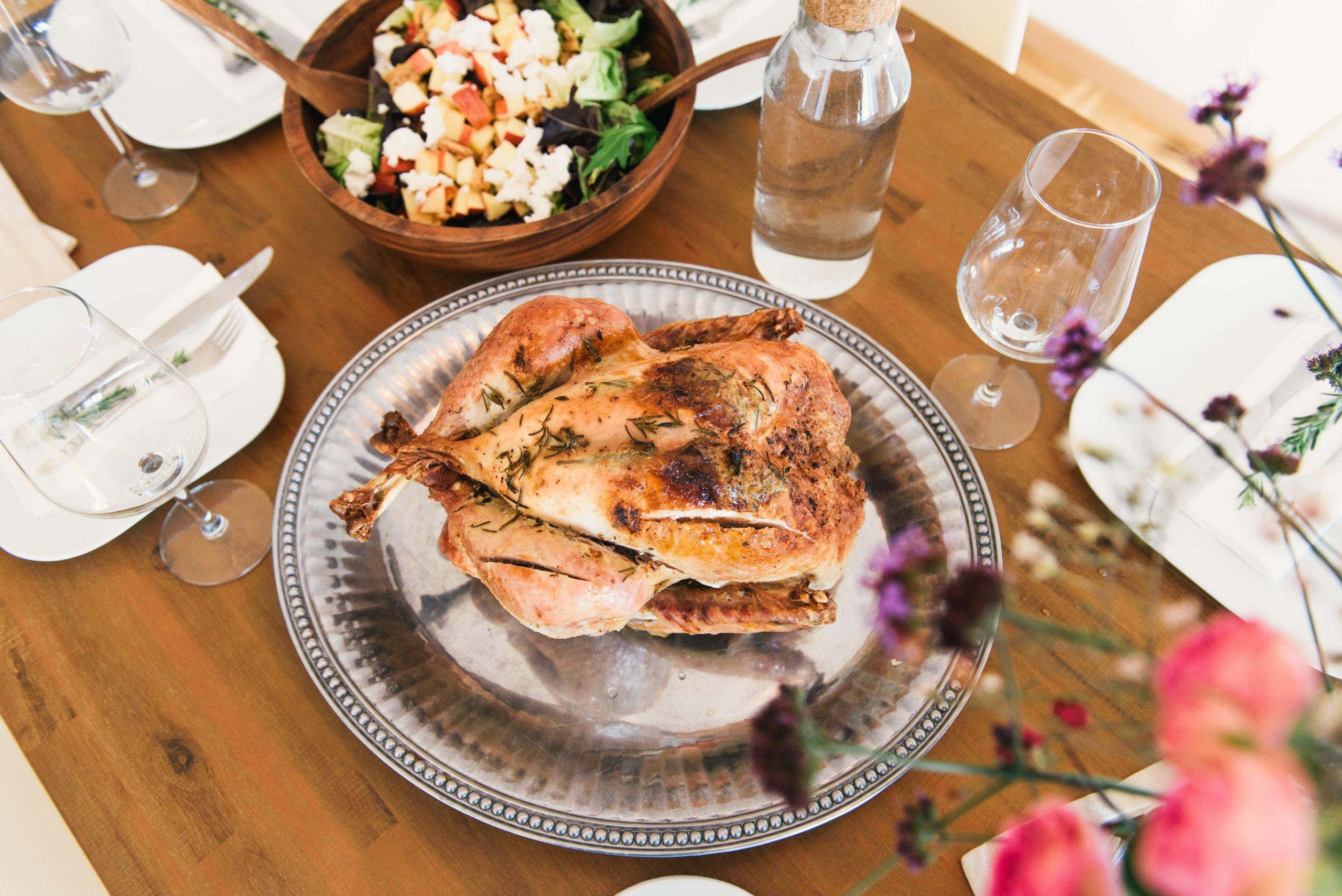 Our Secret to a Juicy Roast Turkey on Thanksgiving Day
Our secret to a juicy roast turkey this holiday season? The right seasoning, of course.
Yes, that's right: Ditch the ultra-boring turkey seasoning this year and opt for a five-star culinary experience— a.k.a. our Herbes de Provence Spice Blend.
We know, we know. You're probably thinking, "But that's seasoning for chicken, not turkey." Not necessarily.
A renowned and timeless classic, you absolutely can't go wrong with our Herbes de Provence Spice Blend this Thanksgiving Day. Whether you're cooking a full-on gourmet dinner for the family— or a smaller bird for two— it's the perfect addition to your holiday spread. Not to mention, all those holiday leftovers.
As flavorful as it is versatile, this exotic blend of sweet and savory herbs— and aromatic spices— gives an exceptionally rich and complex flavor to turkey. A French staple, not only is this seasoning salt- and gluten-free, it's also jam-packed with natural antioxidants. Delicious and healthy? Yes, please.
Sophisticated and mouthwatering, our Herbes de Provence Spice Blend is loaded with appetizing ingredients that make for a scrumptious turkey. Think: basil, oregano, thyme, parsley, lavender, and beyond.
Best of all? You can use this seasoning after Thanksgiving, too. From tasty salmon patties and comforting stews to succulent roast chicken, our Herbes de Provence Spice Blend kicks up the flavor of most— if not all— recipes. No wonder it's a Dangold best seller.
P.S.: Beyond the right seasoning, always remember there are two other secrets to a succulent roast turkey: The first is not to overcook the turkey, and the second is to buy a fresh, free-range bird that has not been frozen. Bon appetit!