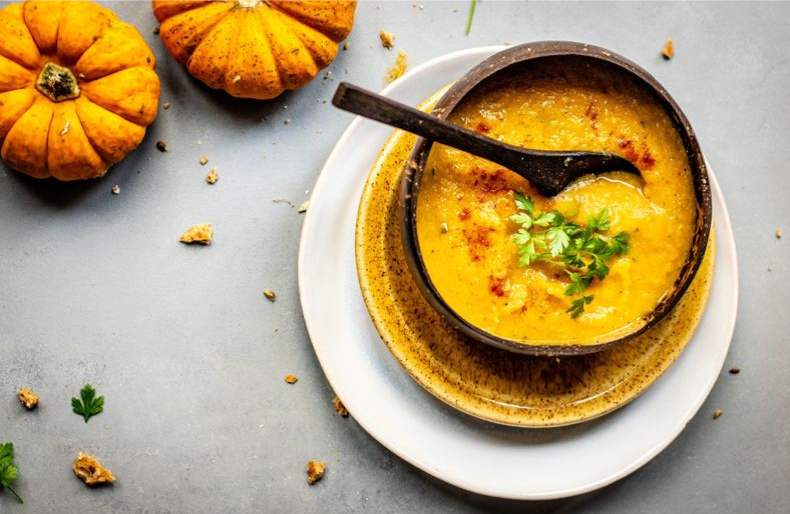 Fall Soup Recipes
With Fall officially here, the desire for soup grows.  Here are three recipes that will hit the spot when a hot bowl of goodness has to happen right now.
Ginger and Lemongrass Infused Thai Soup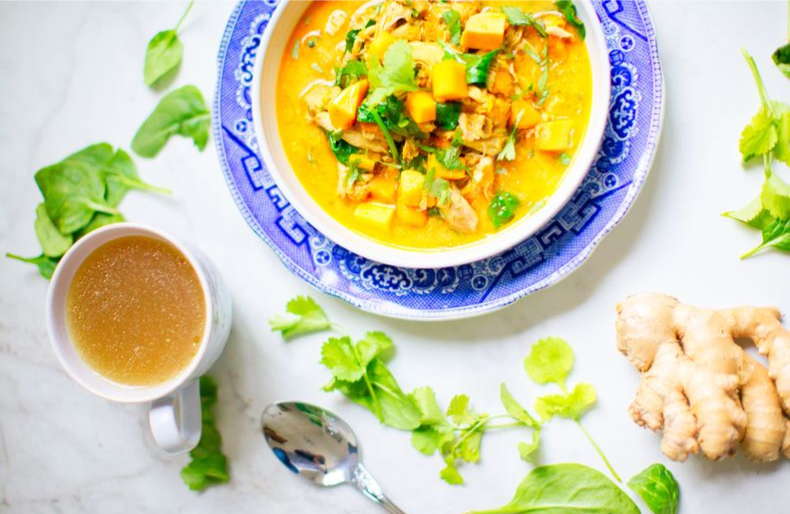 Ingredients:
2 tsp coconut oil, divided

1 package of extra firm tofu

¼ cup tamari or soy sauce

1 tbsp agave

1 tsp toasted sesame oil

1 yellow onion, diced

2 carrots, peeled and chopped into coins

1 bunch scallions, chopped and divided into two piles

4 cloves garlic, minced

1-inch piece of ginger, peeled and minced

1 stalk lemongrass, leave whole and cut an x in the bottom of the root end (this will help release the lemongrass flavor)

3 cups vegetable broth

1 can full-fat coconut milk

zest and juice of 1 lime

cilantro

peanuts

4 cups cooked rice
Cut tofu into cubes and place them in a medium-sized bowl. Mix tamari, agave, and sesame oil together in a small bowl. In a large dutch oven or soup pot heat 1 tsp coconut oil over medium heat. Pour tamari mixture over cubed tofu and toss to make sure each piece is evenly coated. Add tofu to the hot pan and brown on all sides, about 15 minutes. Remove tofu from the pan and set aside.
Heat the remaining 1 tsp coconut oil. Add onion and carrot and cook until soft and fragrant. Add half of the chopped scallions (reserve the rest for garnish), garlic, ginger, and lemongrass. Cook for 2-3 minutes until very fragrant. Add the stock and coconut milk and bring the mixture to a boil. Once boiling, reduce to a simmer and cook for 15 minutes.
Remove the lemongrass from pan and toss it. Season the soup broth with salt and pepper to taste and add the lime zest and juice. Place a serving of rice in each bowl, pour the soup broth over the rice, and top with tofu, scallions, cilantro, and peanuts. Enjoy!
Old-Fashioned Potato Soup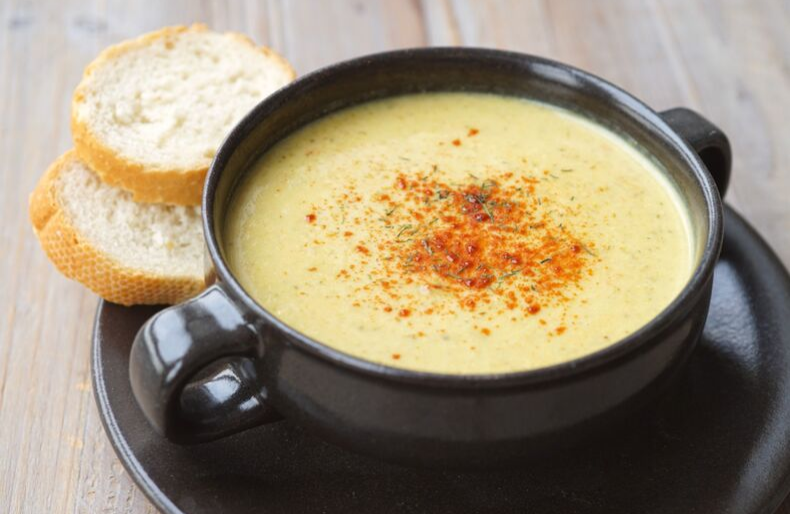 Ingredients: 
1/4 cup butter

1 large onion, chopped

6 potatoes, peeled and diced

2 carrots, diced

3 cups water

2 tablespoons chicken bouillon powder

ground black pepper to taste

3 tablespoons all-purpose flour

3 cups milk

1 tablespoon dried parsley

1/4 teaspoon dried thyme
Directions:
First, melt butter in a saucepan over medium heat. Stir in the onion and cook until the onion has softened and turned translucent about 5 minutes. While the onions are cooking, place the diced potatoes, carrots, water and chicken soup base in another pot and bring to a boil. Cook until vegetables are tender, about 10 minutes. Do not overcook. Season with ground black pepper to taste.
Add the flour to the cooked onions to make a paste. Cook, stirring constantly, for 2 minutes. Gradually add the milk and stir well. Cook over low heat stirring constantly until warmed through. Add the potato and carrot mixture. Stir in parsley and thyme and heat through. Serve hot.
Creamy Sweet Potato With Ginger Soup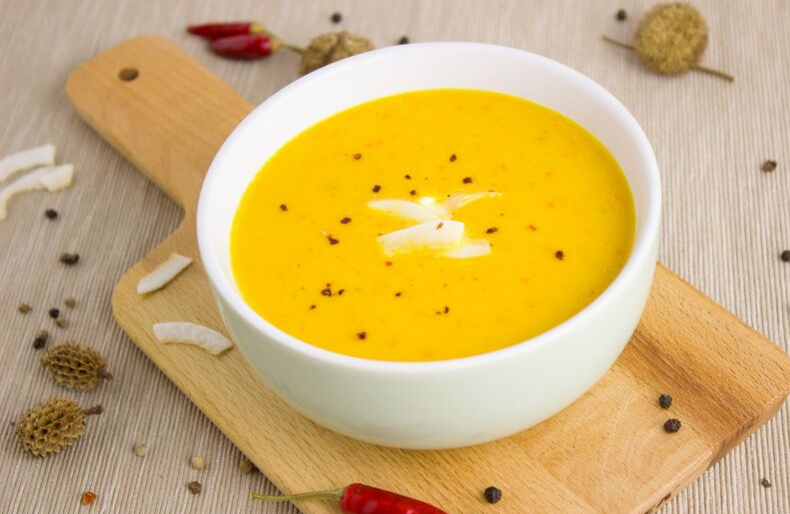 Ingredients: 
2 tablespoons olive oil

1 ½ pounds peeled raw sweet potatoes, cut into 1-inch chunks

1 large onion, cut into large dice

1 tablespoon butter

 

1 pinch sugar

3 large garlic cloves, thickly sliced

1 ½ teaspoons ground

ginger

½ teaspoon ground nutmeg

⅛ teaspoon cayenne pepper

 

3 cups chicken broth, homemade or from a carton or can

1 ½ cups half-and-half (or whole milk)

Salt

and freshly ground pepper, to taste
Directions:
Heat oil over medium-high heat in a large, deep saute pan until shimmering. Add sweet potatoes, then onion and saute for around 7 to 8 minutes. Reduce heat to low and add butter, sugar, and garlic; continue cooking until all vegetables are a rich spotty caramel color, about 10 minutes longer. Add ginger, nutmeg, and cayenne pepper; continue to saute until fragrant, 30 seconds to 1 minute longer.
Add broth; bring to a simmer over medium-high heat. Reduce heat to low and simmer, partially covered, until sweet potatoes are tender, about 10 minutes. Using an immersion blender or traditional blender, puree until very smooth, 30 seconds to 1 minute. To 'clean' the canister, pour in a little half-and-half, blend briefly, then add to the soup. Return to pan (or a soup pot); add enough half-and-half so the mixture is souplike, yet thick enough to float garnish. Taste, and add salt and pepper if needed. Heat through, ladle into bowls, garnish and serve.