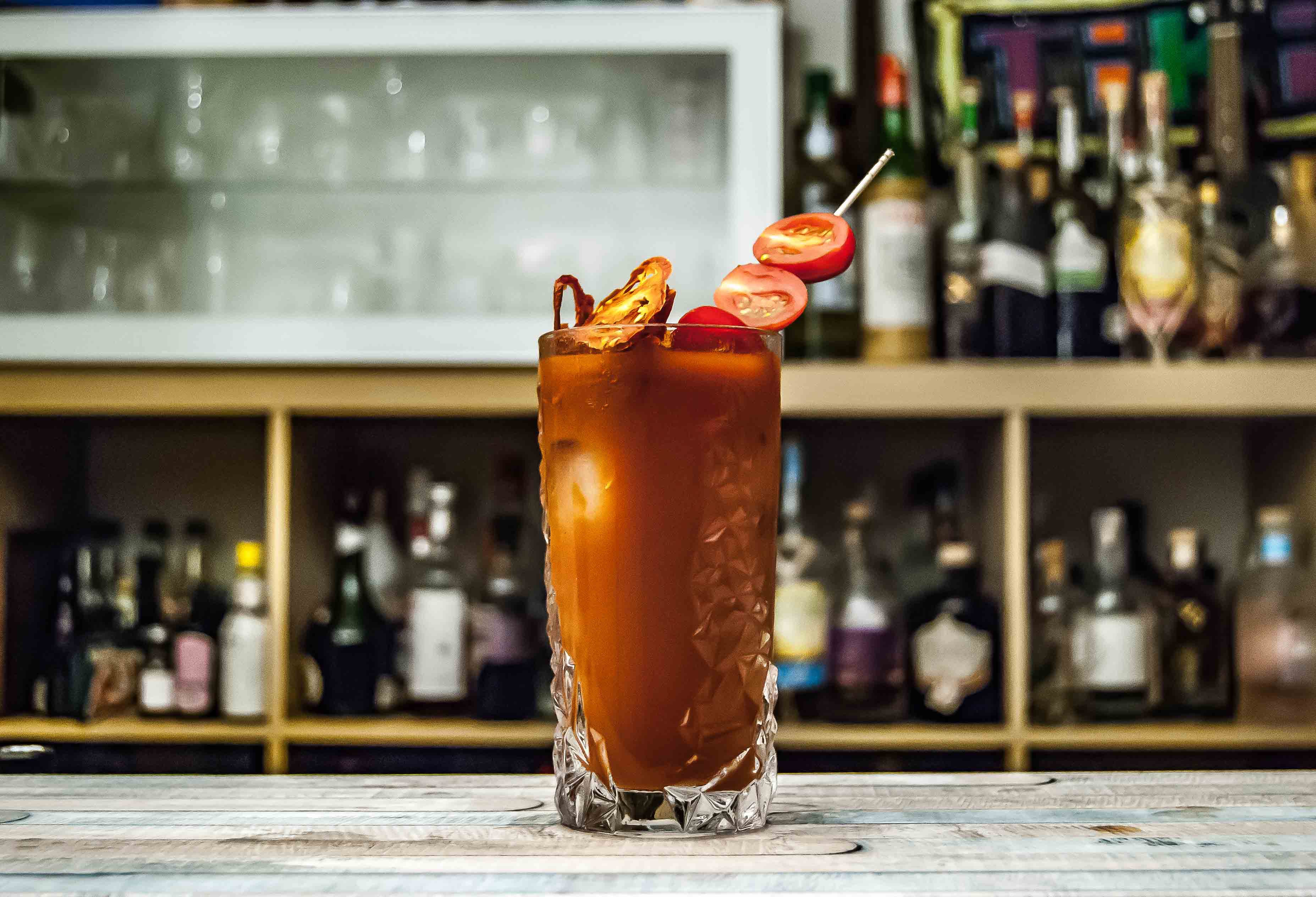 Bottoms Up: 5 Tricks for Making the Ultimate Bloody Mary
While recipes for Bloody Marys can vary, they are generally a mixture of tomato juice, vodka, lemon, and spices. But just because most Bloody Marys are made with the same ingredients doesn't mean they're created equal. In fact, there are a few factors that come into play when differentiating a regular, shmegular Bloody Mary from an outstanding one.
Here, we unveil 5 foolproof tricks to whipping up the best Bloody Mary. Ever.
Trick #1: Fresh is best.
Next time you enter the role of Mixologist— whether at home or at a BBQ—  try adding a few fresh ingredients into the mix. When it comes to a Bloody Mary, we suggest lemons and celery as they not only brighten up the drink, but also add a whole new level of freshness to it.
Trick #2: Tomato juice > all the other ingredients.
Fact: A Bloody Mary is at least 50% tomato juice. Meaning, that, you may want to use the absolute best when it comes to literally half of your drink. Because if half of your drink sucks, then… well, what's the point?
That said, we aren't necessarily saying the more expensive, the better when it comes to tomato juice; rather, we're suggesting sticking to a tomato juice you love.
Trick #3: Serve cold.
"I want my Bloody Mary at room temperature," said no one, ever. 
Make sure you always (and we mean, always) serve a Bloody Mary cold, as you don't want to make yourself (or your guests) queasy. While throwing up after a few (read: 8) drinks is kind of respectable, running to the bathroom after one is just downright embarrassing. So, ensure that you always add a lot of ice to your drink, and that if you are making a pitcher for a crowd, keep it in the fridge until you pour. 
Trick #4: Incorporate some spices.
Turns out, one, two or more dashes of hot sauce can really wake up a Bloody Mary— and your senses (goodbye, hangover). Try adding our Chili & Lime blend or our Ginger Lemon Sriracha for an extra pop to your drink if your body can handle it.
Want to double down on the spice but stay en route with the cocktail's tomato-ey flavor? Then opt for our Bloody Mary for All blend, a surefire way to kick up the spice factor a notch while remaining true to its original taste.
Once you've got the spice down, add just a few dashes of Worcestershire sauce to top it off. Speaking of topping it off…
Trick #5: Add your toppings.
Celery is an obvious staple in a Bloody Mary, but did you know it isn't just for garnishing? Try topping your cocktail with some celery seeds, finely minced celery, or even celery salt to really get a crisp flavor throughout the drink.
Not a fan of celery? No worries: Try adding salt and pepper just as you would season a steak or chicken. Not only will this bring out the earthy flavors of the drink, but it will also provide just the right amount of kick without being too overpowering.
Other toppings you can include:
Olives: any kind you like.

Cucumber.

Fresh herbs: dill, basil, and parsley.

Pickles.

Tomatoes: fresh and dried.
However you whip up this brunch favorite, just remember: a good Bloody Mary should be a symphony of flavors and spices, with the perfect combo of alcoholic bite.