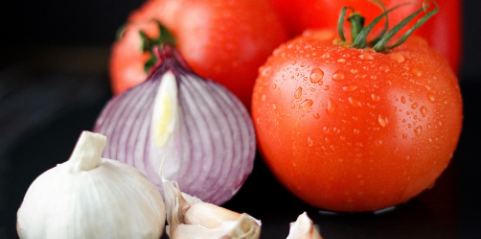 What Our Customers Are Saying About Our Garlic & Onion Blend
We've been saying it for years: outnumber one bestseller— our deliciously savory Garlic & Onion blend— is, well, perfect. But don't just listen to us rave about how it's so great (read: the best). Here's what our beloved customers (a.k.a. family!) have to say about it.
"I absolutely love your onion and garlic blend! It is the best all-purpose savory blend I've ever used…and I use it on (or in) virtually I make. It's especially good mixed into scrambled eggs or hamburgers and/or rubbed onto the chicken, steak, or pork chops. I' even mix it into a marinara or el Alfredo sauce to give them an extra 'zip'."— Elaine
"Omg, I'm so glad I discovered these spices cause now no one's garlic bread compares to mine! Even my picky eaters love it!"— Jamie
"I am in love with this product!!! I have 4 in my cabinet and I will always be back for more!"— Jess
"This is my new 'go-to' seasoning. I use it on everything! It has the best flavor and is complimentary to meats and vegetables. Great for everyday use. I highly recommend this product."— MP
"Love this product. Adds great flavor to soups, veggies, etc. Combined this with the oregano, basil, and tomato spice, a little olive oil and fresh green beans, and the taste is awesome…"— Anonymous
"I could eat the garlic and onion seasoning all by itself. I haven't figured out how Dangold has managed the precise mix but it's perfect. I've been looking for years for a seasoning that works on everything from chicken to burgers to salad and this is it. I could go on and on but you get the picture."— Alangarlic
"I have been using this spice combination for about three years. I use it with olive oil as a marinade for both meat and vegetables and it gives both such a great flavor. With veggies especially zucchini and Summer squash just cut it, put it in some olive oil and this spice combo, shake it up and bake for about 20 minutes. I always get compliments."— Anonymous
Find out more about the renowned Garlic & Onion blend here.