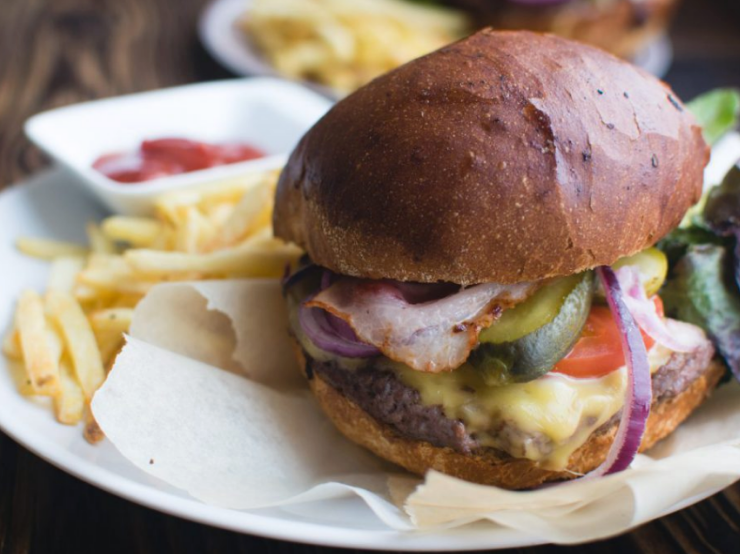 INGREDIENTS
1 pound ground beef
¼ cup red onion, finely chopped
3 tsp 'The Gourmet Collection' Roasted Garlic & Red Bell Pepper Spice Blend
1 tbsp olive oil
DIRECTIONS
Combine ground beef, onion & spice blend. Shape into 4 patties and brush with olive oil.

Grill over a medium heat 4-6 minutes each side or until burgers are cooked through.

Place a slice of your favourite cheese onto the burgers and cook until cheese melts then place on toasted buns and garnish with desired toppings and condiments.