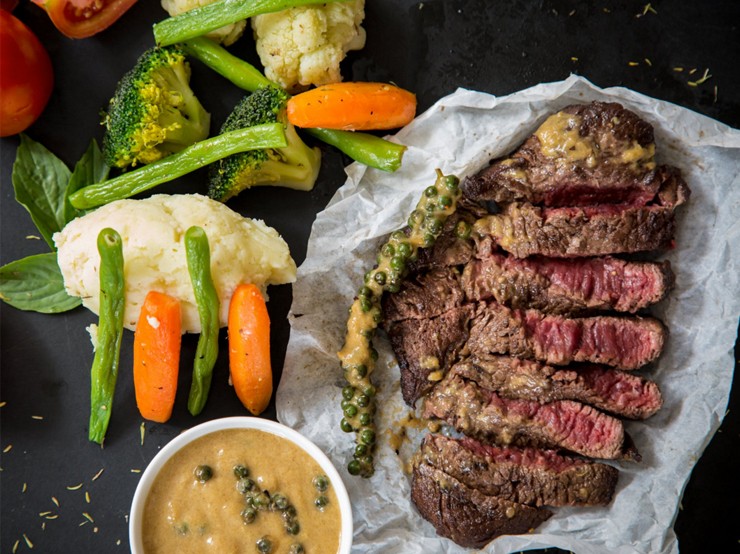 INGREDIENTS
8lb trimmed whole brisket
2tbsp "The Gourmet Collection "Adobo spice blend
2tbsp honey
1tbsp cumin
1tbsp-smoked paprika
1tbsp kosher salt
1tbsp cracked black pepper
¼ cup water
¼ cup canola oil
4 cloves fresh garlic
1 medium shallot
DIRECTIONS
Remove meat from fridge and allow it warm up, approximately 20 - 30 minutes. Preheat the oven to 350 degrees F.

Combine all the spices, including the bay leaf to make your delicious rub. Season the raw brisket on both sides with the rub.

Place in a roasting pan or dutch oven and roast, uncovered, for 1 hour.

Add beef stock to pan and enough water to get you approximately a ½ inch of liquid in the roasting pan. Do not pour the liquid on top of your brisket however or you risk loosing the delicious rub!

Lower oven to 250 degrees F, cover pan tightly and continue cooking for 3 to 3 hours, or until fork-tender. Temperature wise you are looking for a range of 195 to 205 degrees. Mine was about 200 and turned out amazing.

Trim the fat and slice meat thinly across the grain. Top with juice from the pan.