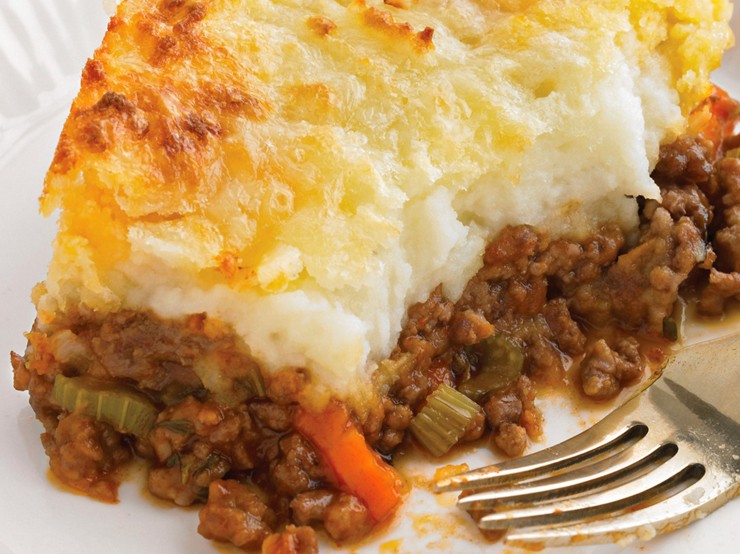 INGREDIENTS
4 large Yukon Gold potatoes, quartered
6 tbsp butter, divided
1 tsp 'The Gourmet Collection' Garlic & Onion Spice Blend
1 tbsp olive oil
1 pound lean ground beef
1 tbsp 'The Gourmet Collection' Herbes de Provence Spice Blend
1 tsp ground nutmeg
1 ½ cups frozen peas
DIRECTIONS
Preheat oven to 350 degrees. Lightly grease a 9 inch deep-dish pie plate.

Place potatoes into a pot, cover with salted water and bring to a boil over high heat. Reduce heat to medium-low, cover; simmer for about 20 minutes or until tender. Drain and mash with 2 tbsp of the butter and the Garlic & Onion spice, set aside.

Meanwhile, heat the olive oil in a skillet over medium heat. Add the ground beef, Herbes de Provence and nutmeg. Cook and stir for 10 minutes until beef is lightly brown and crumbly. Spread the beef evenly in the prepared pie plate. Cover evenly with the peas. Spread the mashed potatoes over the peas and dot with the remaining butter.

Bake uncovered for 20 minutes until heated through and bubbly.