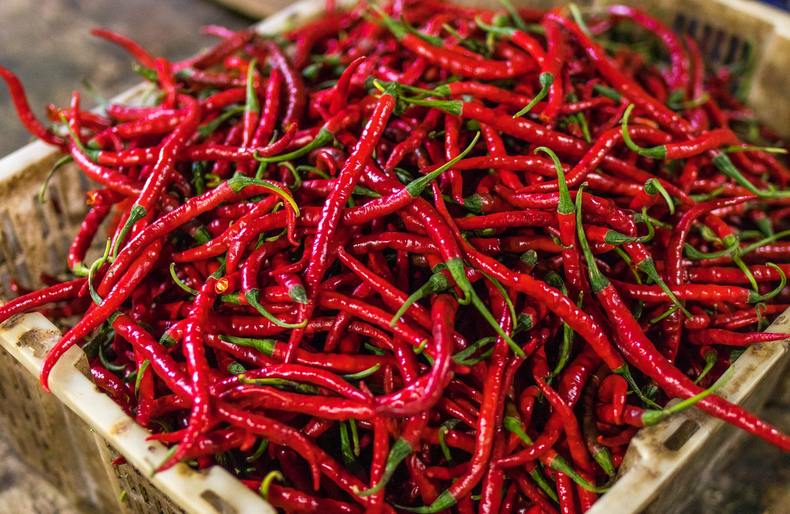 A Lesson In: Cayenne Pepper
Buffalo sauce. Need we say more?
Cayenne pepper is the #1 ingredient in the world-famous wing sauce, and that's just the tip of the iceberg when it comes to this spicy (but not TOO spicy) pepper. 
Cayenne, similar to paprika, is a member of the Capsicum family of spices. Products labeled cayenne powder are sometimes a mixture of both Cayenne Pepper and other members of the Capsicum family.
Cayenne pepper allegedly originates from Cayenne, New Guiana. While a tropical plant, the pepper can be grown in temperate environments as well.
Bringing it back to the buffalo sauce, cayenne pepper mixes extremely well with vinegar, and is present in a wide variety of hot sauces, such as Tabasco and Louisiana. 
Cayenne pepper has been shown to have a number of health benefits, such as pain relief, digestive health, lowering blood pressure and possibly even a lower cancer risk. It's high in iron and Vitamins A, C, E, and K.  
Our Kickin' Chicken Finger Lickin' spice blend utilizes just enough cayenne pepper to give a hot, flavorful kick that doesn't overstay its welcome. While primarily used best with meats, cayenne pepper is the perfect additive to everything from pasta/mac and cheese to steamed vegetables. 
Cayenne pepper is the essential "hot pepper" additive that adds extra flavor rather than just pure heat.